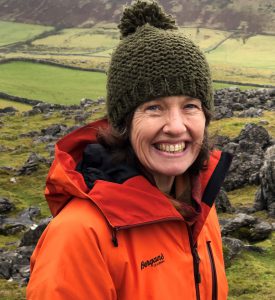 Richard and I have been so warmly welcomed by all at St John's and St Paul's over the last month, or so, since we arrived.  The house is now well set up and we love it that our dining room looks out over the hills.  I am constantly reminded of Psalm 121.
Psalm 121.1 I lift up my eyes to the hills – where does my help come from? My help comes from the LORD, the Maker of heaven and earth.
There is so much to be thankful for in this place and as many of you know, praise, prayer and thanks are something I believe God is wanting us to focus on over the next few months as we join our two parishes.  A few of us have already been meeting to pray and ask God to direct our paths.  A number of you have given input to this time through words of encouragement, Bible verses, songs and even pictures. I am so grateful to see how God is at work in His church in this place.  Keep up the listening and praying and please pass on anything that you feel God is saying to us.
Some of you have heard me say that I am not planning to make many changes in our churches immediately.   I read a book called 'The First 100 days' which recommends that new ministers spend the first 100 days, listening, learning and praying. So I've still got 55 to go!   I have been delighted to spend time with as many of you as possible, hearing your stories and dreaming dreams with you.  As we move out of this period of joining of the two parishes, this time of prayer and listening, I believe God will put a vision on our hearts for our churches and for our communities.
Would you continue to uphold Rich and I in prayer as we settle and find our feet.  Please pray that Rich will make good friends, be able to use his gifts in church and that his business (coaching leaders) will continue to develop.  He recently got two new clients!  Do pray for our son Zach as he returns to his second term at University, for our middle daughter, Lizzie, planning her wedding in North Yorkshire and for our oldest daughter Imogen, who is planning her wedding party, having been married (by me!) to Will in 2020 amidst Covid.
I am so privileged to be able to join you as we lead our two churches into 2022 and beyond.