About Us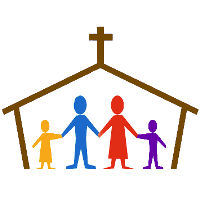 We are a friendly Anglican Church on the outskirts of Accrington. Like many churches, we have, over recent years experienced some decline in terms of finance and congregation. However, we feel we are enthusiastic and energetic, and have a real hunger to see the Kingdom of God grow in and among our church family and local community
We are very much a community oriented and loving church, passionate to start re-building our church family through prayer, a love for God, and a genuine concern to be involved in the community we all feel called to serve. We hold on to a real hope that with God's help and guidance, we can be the disciples He wants to see us be, in and around Baxenden. Every person is important to, and valued by God, and as such, they are valued and important to us also.
We take God's word, the Bible, seriously, and recognise the importance of allowing the Holy Spirit to lead and prompt us in all we seek to do in the name of Jesus
We believe in the need for fellowship, and the necessity of meeting together to learn about and discern God's will for us individually and corporately. Every person matters to the loving God we follow, and it would be our desire to make that a real and constant theme in our lives, and in the life of our church
We endeavour to recognise the many and varied gifts given to each individual, and we want to strive to use these gifts through encouragement, prayer and a love for one another.
As a church family, we realise that many people treasure the heritage of the past, and we also realise the importance of making a living God real and relevant to current and future generations. We seek to encourage both those view points in the way we reflect a mix of old and new in our worship patterns. At the present we have a traditional Eucharist service at 8am on Sunday, and a family service at 10.15am. Whichever form of worship someone prefers, our prayer is that when attending any of our services, they encounter and feel the presence and power of God in a real way
During the week, we have a small house group meeting on Tuesday evenings
There is a strong Men's group at St. John's Baxenden, which meets each Thursday 11am to 12pm ish for bible study, and once a month for a day out together
We can ensure a warm and friendly welcome to all people, with no pressure whatsoever. Our only aim is for people to find peace, comfort and joy, when visiting our church family
… and our Young People

Hello and welcome!
Thanks for visiting our church website. In 2019 we were awarded the Child Friendly Church Award and we really hope that you will find a warm welcome here at St. Johns
Our dedicated children's team are all volunteers and are DBS checked and adhere to safeguarding policy
In the bible Jesus said, "Let the little children come to me, and do not hinder them, for the kingdom of heaven belongs to such as these." (Matthew 19 v 14)
We look forward to welcoming you soon. Here is a brief outline of what to expect at St John's…..
TOTS PRAISE
Friday 9:00-11:00 during term time. Children are led in a simple act of praise and worship, in an interactive way, using simple songs, toys and puppets. All mums, dads and carers are welcome with their children
MESSY CHURCH
Messy Church is on the third Saturday of every month. 10:00-12:00. Sessions consist of crafts, interactive Bible stories and prayer around a specific theme, followed by lunch together. This is an opportunity for everyone to encounter Jesus in a fun way based on creativity, hospitality and celebration. Perfect for primary school aged children and their families
CHILDREN'S CHURCH
Children church meets during the 10:15 church service each Sunday morning, with an all-age service on the first Sunday of the month. The children are welcomed into church and join in family praise time, led by one of the children's team before leaving for their own praise and worship time in the church lounge when we have stories, songs, games, craft and prayer time. At the end of the service the children are welcomed back into church to share what they have been learning and on the fourth Sunday are welcomed back to share in Holy Communion. The children's team host special events throughout the year, such as a Light Party (alternative Halloween), Crib Service on Christmas Eve, and a Christmas Party
LINKS WITH SCHOOL
Over the last few years, the incumbent and children's leader have worked in partnership to develop strong links with the day school attached to the parish, by leading weekly assemblies, facilitating the "God Squad", a group of senior children who want to develop their faith, regular Holy Communion services for year six and special services for Ash Wednesday, Ascension Day, Easter, Leavers Service, Harvest and a course for year six children to help them to prepare for starting High School