In baptism, we thank God for his gift of life and publicly acknowledge his love. In the Anglican Church, of which St John's is a member, it is common to baptise young children; this is sometimes known as 'Christening'
If you are interested in having your child baptised/Christened, we'd like to help you as you take this important step. Most importantly we want to help you work out if baptism is something that's right for you and your child
If you are seriously considering baptism or thanksgiving then please think about the following guidelines:
Come to church!
Our baptism services take place during our main Sunday services at 10.15am, on the third Sunday of the month. So check us out over a period of a few weeks to see what we're like. If you do decide to go for baptism then you will be promising before God and publicly to bring your child up in the Christian family. So come and have a good look first! You might find we're not your cup of tea, or you might be pleasantly surprised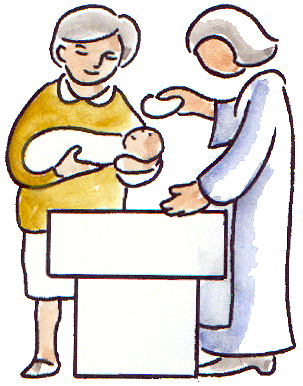 Take a closer look
For those who choose baptism, one of the church's roles is to help parents (and godparents if possible) prepare and understand properly the statements of faith and commitment they will make in a baptism. To help you do this we will come for an informal visit to explore together and to look in detail at what baptism is actually all about (and what it isn't!). We will also look at the alternative service of Thanksgiving for the birth of a child. This is also an opportunity for you, and the godparents, to ask questions
Pause and reflect!
After the visit, you may decide:
To have your child baptised, in which case we can arrange a date
To opt for a Thanksgiving service, in which case we can arrange a date
To delay a decision, giving you more time to think about it
Not to proceed with any service
Any of the above is perfectly acceptable and our job is to help you find what is right for you. We will not place any pressure on you to choose one particular option
For further information on baptism and confirmation please see the Church of England website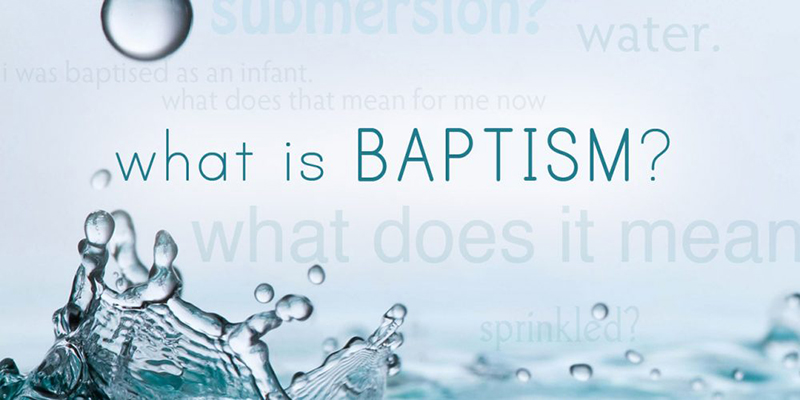 Baptism FAQs
Do I need to believe in God to bring my child for baptism?
Yes, in the baptism service the parents and Godparents publicly declare before God their belief and faith in Him
Do I need to come to church for the rest of my life?
At baptism you are making a commitment to nurturing your child in the Christian faith and to do this by your example; the church family also promises to do this. Baptism is also the start of a child's Christian journey and we hope that coming together with the church family to worship God will play an active part in your child's life
Do I need to live locally to get my child baptised at St John's?
To bring a child for baptism you either need to live within the parish boundaries of St John's Baxenden, or if you don't, then you need to be on St John's electoral roll. If you live outside the parish boundaries you can join our electoral roll after you have regularly attended services for 6 months
If I live in St John's parish can I get my child baptised at a different church?
Yes – but you can only get your child baptised at another Anglican church with the permission of the current vicar of St John's
Who do I contact for more information?
Please contact our vicar